Grow Now,
Pay Later
tranch is how fast-growing businesses pay for software and services.

Pay on your terms and spread expenses up to 250k. Sign up in 2 minutes & we pay in 24 hours.

Your expense
26500




  total amount over 6 months

25000




 expense

1500




 fee

4417

per month

Indicative fee from 1% per month, based on the average rate of our lowest-risk businesses.
What can tranch do for your business?
01.
Pay for your SaaS
and services upfront
then spread out
the payments
02.
Take control of
cash flow with
flexible payments
on your terms.
03.
Prioritise spend on
growth, without
compromising on
the tools you need.
For Businesses
Say hello to bite-size
business expenses
Get a commitment-free credit line up to 250000 over 2-12 months.

Spread out multiple invoices, multiple times on our simple, digital platform.
Find Out More
How it works for Businesses
01.
Sign up and connect your undefined.
02.
Upload an
invoice. We pay
the supplier.
03.
Simple fee, only
on what you use.
No interest rate.
For Suppliers
Increase sales and collections velocity
Our checkout tools enable suppliers to offer customers payment flexibility for annual contracts and invoices.

Get paid now, no credit risk.
Find Out More
Why we do what we do
Loved by industry leaders, here's what they had to say about tranch.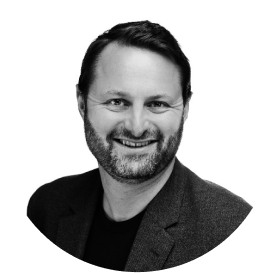 "Sales leaders and companies need to make it as easy as possible for prospects to buy from them. Giving customers payment flexibility is one key way of doing that and tranch's product does exactly that - it is a no-brainer for every SaaS company."


Vernon Bubb
Managing Director EMEA, Clari
Backed by
Leading
Investors
Frequently asked Questions
Who is Tranch?
We're on a mission to transform how businesses pay for large invoices, from SaaS and cloud to professional and marketing expenses.

tranch provides payment flexibility to buyers and suppliers, without the complexity of the status quo.
More FAQ