Get paid
fast
Deploy a Pay with tranch checkout.

Offer a secure checkout with instant payments and payments over 12 months.
Schedule A Demo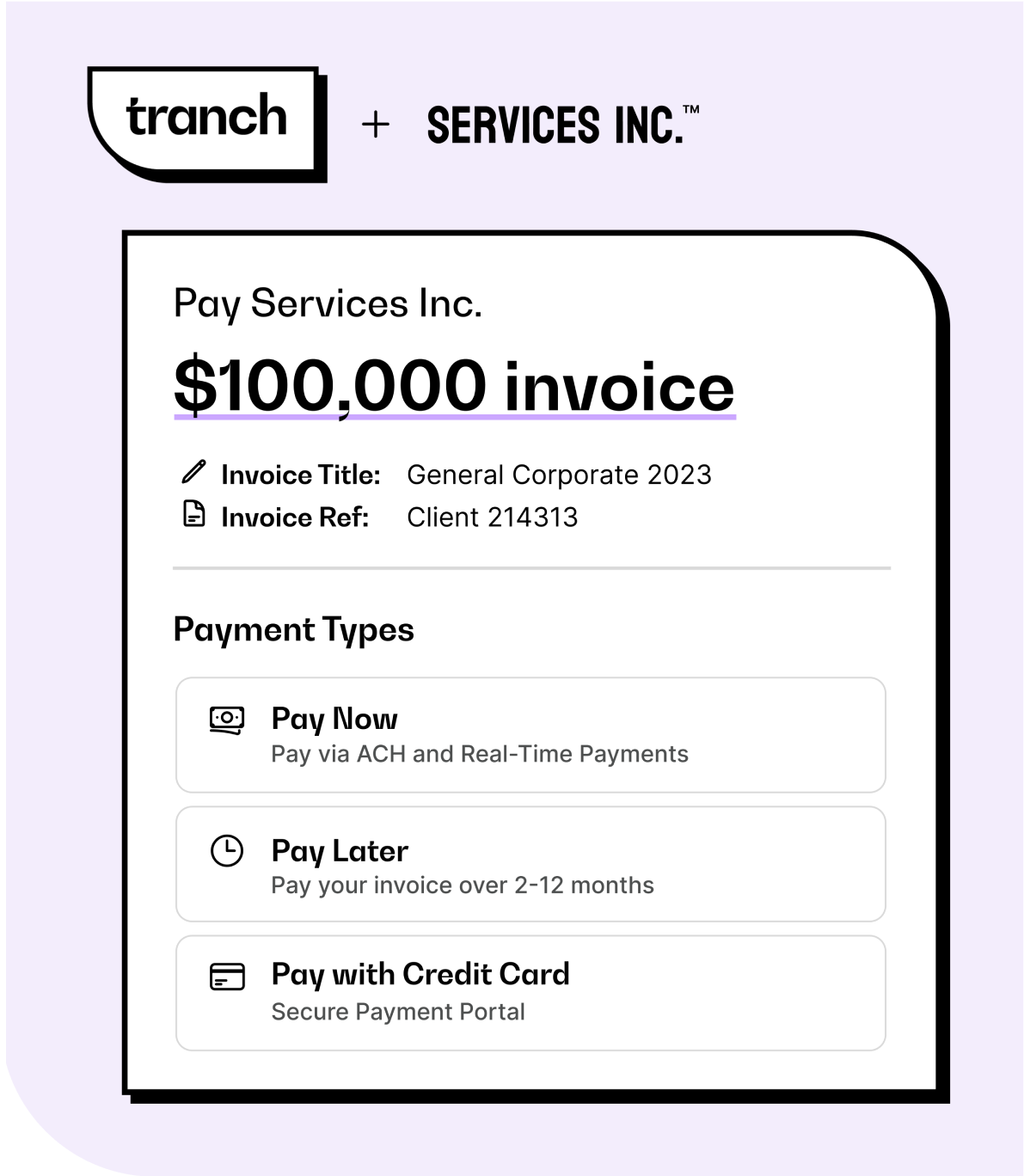 How it works for Suppliers
01.
Get paid upfront
within 24 hours.
02.
Accelerate sales and collections velocity. Give customers
payment flexibility.
03.
Deploy quickly with
no code checkouts.
No integration required.
Offer payment flexibility with tranch
Payment Flexibility
Offer Pay Now and Pay Later
Real-time decisioning and payments
Provide customers a B2C-like checkout experience
Financing Terms
Provide terms from 2 to 12 months up to $500,000
Upfront payment within 24 hours of approval
Full credit risk taken by tranch
Checkout Management
Checkout workflows with multi-currency support
Dashboard access to create and monitor deals
Buyer payment portal for multiple transactions
Account Receivables Insights
Credit & AR insights for approved and unapproved customers
Review customer spend limits
Access to Partner Credit Manager
Integration and Customization
Customizable with your brand
No-code and embeddable checkout routes
API integrations
Want to get paid faster?

Offer a Pay with tranch checkout today to your customers and get paid faster.Get in touch
Our Checkout is trusted by
Loved by industry leaders, here's what they had to say about tranch.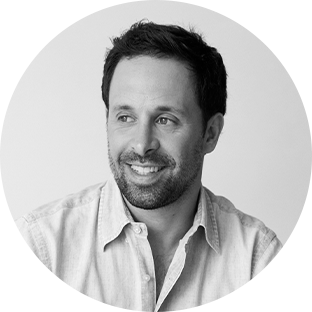 "Our customers want to pay on their terms as they grow their marketing campaigns on Breef. Tranch gives our customers payment flexibility, so they never have to compromise on growth goals."


George Raptis
Co-Founder and CEO, Breef